Each week, we are breaking down the latest stories in love, relationships and pop culture. Use them as ice breakers on your date this weekend, or as a cautionary tale in dating. Either way, we want to hear your opinions in the comment section!
George Clooney Gets a Marriage License
Just when we were getting over the news that Ryan Gosling was having a baby with Eva Mendes, we are hit with the news that George Clooney and bride-to-be Amal Alamuddin officially have their wedding license. The couple applied for their license in London, and reports hint that their nuptials will take place soon in Italy.
Do you have a dream wedding destination?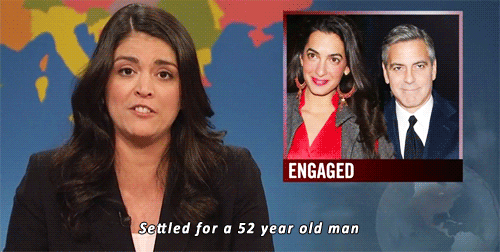 A Real Housewife With Some Real Relationship Issues
Last spring, it was revealed that Real Housewives of New York City star Ramona Singer's husband, Mario, was having an affair with a young, blonde woman, Kasey Dexter. It seemed that the reality show couple was able to attend therapy sessions and see past Mario's infidelity, and they soon reconciled. Unfortunately, reports are surfacing that Mario has returned to Dexter, revving up Part 2 of their affair. While Ramona has made no comment, she did take Mario out of her Facebook cover photo… (it just got real.)
Have you ever taken back a cheating spouse or significant other?
Cody Simpson Talks Split with Gigi Hadid 
Austrailian pop singer Cody Simpson and Sports Illustrated model Gigi Hadid dated for a little less than a year before calling it quits. The couple confirmed the split recently, and Simpson is speaking out, "It's tough because, like, you know, I have a best friend in Gigi and like, we've been together and we've been broken up for certain reasons and we've been back together and we've been broken up…we're always in different places, working, and it's complicated."
Have you and an ex ever gotten back together after spending time apart?
Did Lana Del Rey and James Franco GET HITCHED?!
Rumors have been lingering that the "Summertime Sadness" singer Lana Del Rey and Pineapple Express star James Franco have been dating since Del Rey split with her boyfriend in June. Franco only fueled the rumors when he posted a photo of the couple with the caption "Oh snap, we got married." The actor later cleared up the frenzy with "JUST KIDDING!!!" Though the couple may not be married, but they have been posting several Instagram pictures together—looks like we have a new Hollywood couple on our hands.
Have you ever pulled a prank with your significant other?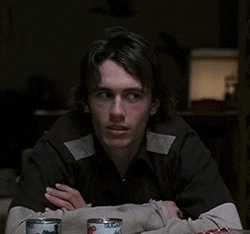 What are your favorite relationship stories from the week? Let us know in the comments below!