Each week, we are breaking down the latest stories in love, relationships and pop culture. Use them as ice breakers on your date this weekend, or as a cautionary tale in dating. Either way, we want to hear your opinions in the comment section!
Pamela Anderson Caught Kissing Rick Saloman
They're up then they're down, they're divorcing now they're not. Yes, we did report that bombshell Pamela Anderson was divorcing husband Rick Saloman. And yes, we are now reporting that they were spotted in Malibu kissing and getting back together.
Have you rekindled an estranged relationship with success?
Gwyneth Paltrow May Be Conscious Coupling With Someone New
Four months after announcing that she and rocker husband Chris Martin were "conscious uncoupling", Gwyneth Paltrow was seen on a date in New York City! An onlooker revealed "He had curly, shaggy hair and looked like he was in his 30s. I think they may have been holding hands." Nice job, Gwen.
How long did it take for you to move on from your last break up?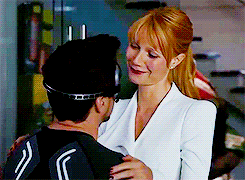 Khloe Kardashian Instagrams a Kryptic Message
Stars—they're just like us! They post cryptic messages on social media too! The middle sister and favorite Kardashian, Khloe, may be snuggling up to rapper French Montana, but she has posted several messages on Twitter and Instagram hinting that she may not be over her estranged ex-husband, Lamar Odom. This week, Kardashian posted this on her Instagram account:
Do you think Khloe and Lamar will get back together?
Selena Gomez Gets a Break-up Tattoo?
On-again-off-again-do-they-even-know-what's-going-on couple Justin Bieber and Selena Gomez are currently off. Consequently, Gomez has visited celebrity tattoo artist, Bang Bang, for her latest ink. She got "Love Yourself First" in Arabic tatted on her back. Honestly, we're hoping Gomez takes her own advice, and can move on from Bieber!
Do you have your own mantra as a single?
What are your favorite relationship stories from the weekend? Let us know in the comments below!