Stir events are the perfect way to connect you with other members on Match off the site, but even the most avid of party-goers could use a tip or two when it comes to a singles event.
I'm Luke Zaientz, V.P. of Events at Match.com. Believe me, the Stir Team and I have seen it all– the good, the bad and the ugly. So, to help you ace your next Stir event, the Stir Team and I have compiled an arsenal of things NOT to do in order to maximize your experience.
Follow these tips from our team of event coordinators and you'll be mixing and mingling with ease in no time:
Tara, Events Coordinator:
Don't Neglect Yourself— feel free to go buy a new top, shoes or jewelry.  This is the perfect excuse to spoil and treat yourself a little. You are putting yourself out there and you should reward yourself! It will help you feel fresh, confident and current.

Source: whatshouldwecallme
Heather, Events Coordinator:
Don't come in with a bad attitude. Be optimistic and positive; leave your work problems, stresses, and worries at the door.

Source: 24.media.tumblr.com
Dre, Events Manager:
Don't forget to smile- you're much more approachable that way!

Source: whatshouldwecallme
Ivanna, Events Coordinator:
Do not hide in corners of the room! You have paid money, dedicated time, and you're on a mission: to meet as many people as possible. And you're not going to do this by setting yourself up as a wallflower.

Source: giphy.com
Brittany, Events Coordinator:
Even though you may be nervous, don't be the person pretending it's a college frat party taking shots in the corner of the bar—that's one way to get noticed in the WRONG manner.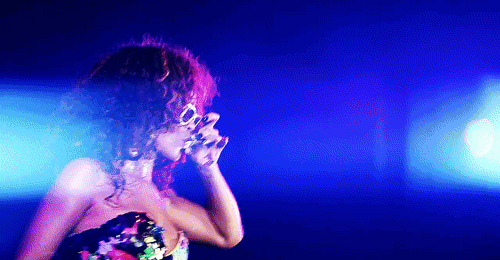 Source: giphy.com
Tricia, Events Manager:
Avoid constantly being on your phone. You've already put yourself out there by walking in the door. You may as well make the best of it! Don't make yourself seem anti-social and closed off by texting your friends.

Source: giphy.com
Sarah, Director of Events:
Be smooth, but never slick! Ditch cheesy pickup lines and insincere efforts to impress. They never work. What does work is plain, unadorned genuineness. Converse in an easy way but skip the hard sell or player/peacock act.  Be yourself.

Source: whatshouldwecallme
Lastly, the move I see all too often:
The Bestie Blockade: This is a signature women's move. Showing up at an event with your three besties, locking arms and forming an inward facing square – aka "The Bestie Blockade". This is intimidating to guys and often impenetrable. Open up the blockade, mingle, invite men to talk, start conversations and have fun meeting new people. They came to meet you as well.

Source: giphy.com
Find out the latest Stir events happening in your neighborhood by signing onto your Match.com account today. New events for all age groups and cities all over the country are added frequently, so head to the "Events" tab onsite to see where Match.com singles are mingling near you in 2013!